Governors
Welcome to Woodford Primary School's Local Governor's page
Here you will find all the information about the Local Advisory Board of Governors and what we do. We report directly to the Trustees of the Westcountry Schools Trust. Our main purpose is to support and challenge the school through our involvement. We act as a 'critical friend' to the school, providing challenge as appropriate, to ensure that our school achieves its maximum potential, and every child has an opportunity to achieve theirs.
The Local Advisory Board of Governors works in close partnership with senior management and staff. Although each member brings their own insight and expertise to the challenges of school governance ,we are all committed to, and love working with, Woodford Primary School.
Our local board of governors consists of:
Headteacher
2 x local Staff Governor
2 x local Co-opted Governors
2 x local Parent Governors
1 x Associate Member
A normal term for a local governor is 4 years with Chair and Vice-Chair being elected annually at the beginning of each academic year.
The Chair of the Local Advisory Board is Mr Robert Frankow, and he can be contacted via the school office or by email at: rob.frankow@wps.plymouth.sch.uk
The Local Advisory Board holds 6 full governor meetings a year, where each governor can contribute to all areas of governance.
Get to know your Governors
Robert Michael Frankow - Chair of Governors.

Co-opted governors (Appointed by Board of Governors)
Term: 01/06/20 - 31/05/24. Responsibilities: ICT/E-Safety, Safeguarding, Pupil Premium
Attendance: 2020-2021 5/6
Registered Interests: Partner is a staff member at school.
"My background is in IT and I currently work as a Technical Consultant, specialising in customer communications channels, for a Finance Software provider. Previously I worked for Brittany Ferries for 14 years as a Senior Support Analyst."
Katie Patrick - Headteacher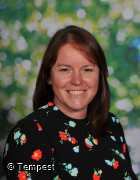 Headteacher
Term: Since 01/09/2020. Member of governing body by virtue of position in school.
Attendance: 2020-2021 6/6
Registered Interests: N/A
Kris Gregory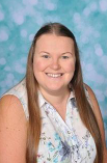 Parent Governor
Term: 17/09/19 - 16/09/23
Attendance: 2020-2021 5/6
Responsibilities: Early Years, E-Safety
Registered Interests: Brother is a teacher at the school.
"I am a parent with two children currently in years 1 and 2 of the school, I also attended Woodford myself 21 years ago as did all of my family including my mum. I currently work in the lettings sector as a Head of Administration with a local company but in the past have worked as a sports coach specialising in KS1 children"
Jude Ives

Staff Governor
Term: 29/09/20 - 28/09/24
Attendance: 2020-2021 : 5/5 Responsibilities: TBC
Registered Interests: N/A
Amy Chivers

Associate Member (Deputy Headteacher)
Term: 17/09/19 - 16/09/23 Responsibilities: N/A
Attendance: 2020-2021 5/6
Registered Interests: N/A
"I have always lived in Plymouth and having graduated in 2002, spent two years gaining various experience through supply teaching before securing a maternity cover at Woodford in 2004. I was very fortunate to be able to stay on at Woodford and thoroughly enjoy being part of a fantastic team. I have a 3 sons, who are primary aged, and love nothing more than spending time with them and our family dog."
Andrew Mossford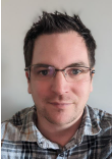 Parent Governor
Term: 17.11.20 - 16.11.24 Responsibilities : TBC
Attendance: 2020-21: 4/4
Responsibilities: Health & Safety and Maths
Registered Interests: TBC
"Born and Bred in Plymouth, I currently have 2 children attending WPS. I have worked in the leisure and tourism industry for 20 years and as such am a qualified instructor in a number of sports. Currently working as Manager for a watersports, activities and education centre I have an active understanding of health and safety and a keen interest in education and well being."
Previous Governors from the last 12 months
Hilary Willcocks (Staff Governor) Resigned May 2022
Caroline Snell (Co-opted Governor) Resigned Jan 2022
Debbie Johns (Co-opted Governor) Resigned May 2021